M
icrobes play a critical role in health, agriculture, public safety, alternative energy, manufacturing and the environment. These applications demand reliability of identification, discrimination, and quantification of microbes at a level of speed and accuracy that is unprecedented. The Convention aims to focus on fields relating to metrology, standardization and listing of Quality management, conformity assessment, including certification and accreditation.
Download CHED Endoresement
Download PSM 47 Flyer
Important Dates
April 30, 2018
Deadline for Abstact Submissions
April 30, 2018
Deadline of Nominations
June 7, 2018
Extended Deadline Online Pre-Registration
May 25, 2018
Deadline For Sponsors
Topics
Standardization for Research Resource Centers
Genome Evolution in Bacterial Pathogens
Current Technologies in Food Testing
Harmonized Standards for in vitro Diagnostic Medical Devices and Food Testing Method
Metabolomics Approach for Fermented Food
Event Features
µ TALK on Microbiology Updates
DIRECTOR's CUT
YRG Session
Outstanding Microbiologist Lecture
Day 1 – July 19 , 2018
AM
0700 – 0830 Registration
0830 – 1120 Opening Ceremonies
1130 – 1210 Plenary Lecture
1210 – 1230 PSL Publication Launching / Group Picture Taking
1230 – 1330 Lunch and Poster Viewing

PM
1330 – 1400 Microbiology Consortium
1400 – 1500 Metrobank Foundation and µ Talk
1500 – 1540 Plenary Lecture 2
1540 – 1600 Snacks and Poster Viewing
1600 – 1640 Plenary Lecture
1640 – 1800 Business Meeting and General Assembly
1800 Fellowship Night

Day 2 – July 20 , 2018
AM
0700 – 0800 Registration
0800 – 0840 Plenary Lecture 4
0840 – 0920 Plenary Lecture 5
0920 – 0950 Snacks and Poster Viewing
0950 – 1030 Director's Cut: State of the art in Microbiology
1030 – 1230 Best Paper Competition
1230 – 1340 Lunch and Poster Viewing

PM
1400 – 1600 Technical Sessions / YRG Session
1530 – 1600 Snacks and Poster Viewing
1600 – 1630 Outstanding Microbiologist Lecture
1600 – 1730 Closing Ceremonies

Convention Rates
Category
Pre-registration
On-site

registration

Undergraduate students
PhP 4,500
PhP 5,500
Members
PhP 5,500
PhP 6,500
Non-Members
PhP 6,500
PhP 7,000
Foreign Participant
US$ 200
US$ 250
Accompanying Person
PhP 3,000
PhP 4,000
---
Payment Methods
Steps on How to Register
1

Login/Create a Philsocmicro Online account @ registration.psm.org.ph

2

Choose which Payment Channel you Prefer

3

Settle the Amount on which Payment channel you chose

4

You will recieve a Confirmation email about your transaction

5

Done. See you on PSM 46
On-site Registration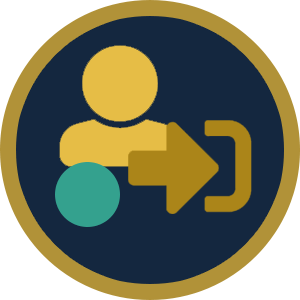 Pre-registration will close at midnight May 31, 2018. Thereafter the pre-registration will not be applicable for any registrations online. Any delegates wishing to register after pre-registration has closed can register upon arrival at the registration desk on July 19 or 20, 2018 at the even venue. On-site registrations will be accepted, but Congress materials may be limited. Delegates planning to register on-site are advised to arrive early. On-site registration will proceed on a first-come, first-served manner. Please see the time schedule for registration hours.
Important
Early registration fees are only available for those who register and make full payment before May 31, 2018. If you register and do not make payment by the said date, you should make payment for the on-site registration fees.
Attendees are required to create or update their PSM Account to register. Visit PSM registration http://registration.psm.org.ph
By signing up on the registration domain of PSM will give you your new PSM ID, access to our payment channels , exclusive downloads and will give you the capability to submit abstracts for the PSM convention
For Accompanying person: Includes AM/PM snacks, lunch and cocktails; non-attendance to plenary/parallel session and no kits will be provided
Accompanying persons are not required to have a PSM Online account instead should be registered by a Participant/Event Attendee via their PSM online Account
HOW TO SUBMIT ABSTRACTS
!

to ensure that we can communicate/contact you. Pleas UPDATE the extended credentials on your user profile on the dashboard. specifically a working email address and mobile number

1

Prepare a copy of your abstract. Make sure to follow this format click here to see abstract sample

2

Sign-up/Login to registration.psm.org.ph

3

Find and Click the word Abstract on the dashboard sidebar menu and click it

4

Once on the Abstract Submission page fill up the necessary fields according to which category your paper is being submitted into

5

Upload a copy of your Abstract (only .doc or docx files will be accepted)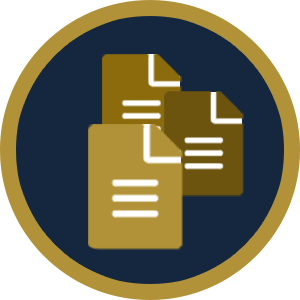 April 30, 2018
Deadline for Abstact Submissions
All Papers submitted will be evaluated by screening a committe lead by the following :
Techinical Sessions
Christian Jordan O. Dela Rosa, MSc
Institute of Biology College of Science UP Diliman
Awards
As a national society of microbiologists, the Philippine Society for Microbiology, Inc. (PSM, Inc.) endeavors to enrich and make vibrant and productive the science of microbiology. The Society honors the microbiologist and give recognition for his/her body of works in microbiology so that in some way, others may gain inspiration and the proper motivation to discover, refine and disseminate new scientific information in microbiology.
To learn more about the various awards given by PSM:
Nominations
Nominations must be submiited via mail to
Mr Benigno Glenn R. Ricaforte, PhD
Ex-offico PSM
EMAIL:
[email protected]
with the Subject : PSM AWARDS 2018 : ( Category of Award)
SPONSORSHIP OPPORTUNITIES
Interested in becoming one of the sponsors for PSM 47? Download the form below to see the available packages for sponors/exhibitors for the event.
For more information contact:
PIERANGELI G. VITAL, PhD
Business Manager, Philippine Society for Microbiology FY 2017-2018
Institute of Biology UP Diliman
Email:
[email protected]
/
[email protected]
/
[email protected]
May 25, 2018
Deadline For Sponsors