POSTER PAPER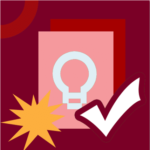 The presenting author should indicate upon submission if the poster paper is for competition, and in this case, one of the co-authors must be PSM member
General Guidelines for Submission of Papers for Poster Presentation
The main focus of the paper is microbiology. It should not have been published nor presented in another national or international meeting.
An Abstract with a maximum of 250 words is required
For competing poster paper and for the proceedings, an extended Abstract (not less than four pages and with a brief description of Introduction, Methods, Results, Discussion and Conclusion) is additionally required.
Poster Presentation Format
The poster should be organized in sections: Introduction, Objectives, Methods, Results and Discussion and Conclusion. Please ensure readability from 2 meters distance. Poster dimension should fit in a 1 x 1 meter dimension. The supporting board will be provided.
For more information and submission of poster papers please contact: