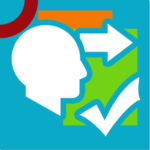 PSM is inviting the submission of scientific abstracts. Authors are asked to submit abstracts in one of the categories listed below.
Papers are invited on any of the aforementioned topics for oral or poster presentation. The presenting author must be a pre-registered participant of the Congress.
General Guidelines for Submission of Papers for Oral Presentation
The main focus of the paper is microbiology. It should not have been published nor presented in another national or international meetings.
The paper should contain the following sections: Abstract, Introduction, Methods, Result and Discussion, Conclusion, Acknowledgement (if any) and Literature Cited.
Submitted papers will be reviewed for adherence to established rules, scientific content and presentation by the appropriate Division Representatives and experts in the field who may recommend acceptance or rejection. The Technical Committee will have the final decision.
Accepted papers will be grouped according to Division, based on the marked choice of the author, subject to the final approval of the Committee.
Oral Presentation Format
Oral paper presentations will be of 15 minutes duration followed by 5 minutes of questions and discussions. LCD audiovisual equipment will be available.
For more information and submission of papers please contact: