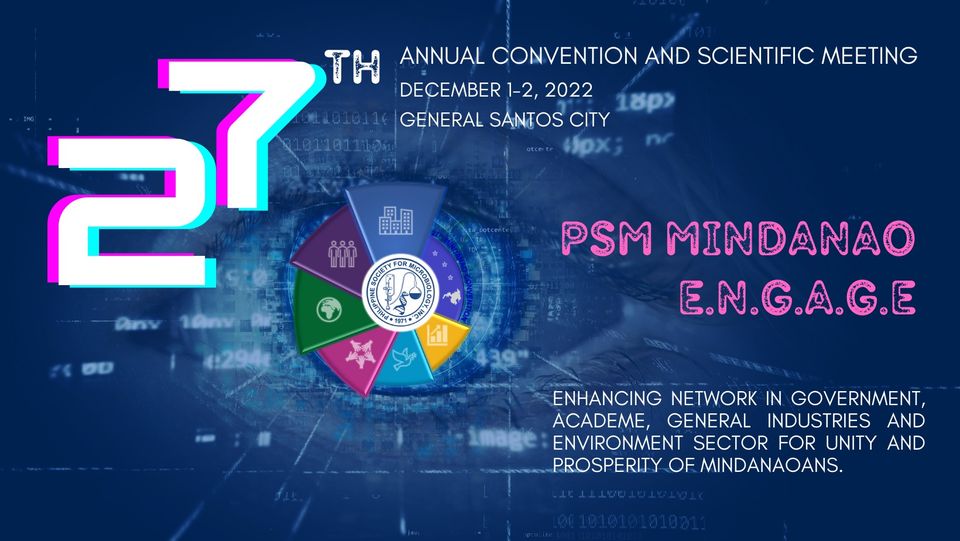 Thank you for your interest! The registration will open on October 15, 2022. Meanwhile, please peruse the information below for the registration options.
The Philippine Society for Microbiology, Inc. (PSM) – Mindanao, a regional chapter organization of the PSM National (https://www.psm.org.ph), aims to promote scientific knowledge in microbiology and its related fields to the scientific-inquiring community, including educators and their students.
On its 27th Founding Anniversary, PSM Mindanao holds its 27th Annual Convention, which is a 2-day on-site event on December 1, 2022 (1:00 PM – 8:00 PM) and December 2, 2022 (8:00 AM – 3:00 PM), with the theme, "PSM Mindanao, ENGAGE! Enhancing Networks in Government, Academe, General Industries and Environment Sector for Unity and Prosperity for Mindanaons".
to learn more about the event please click here