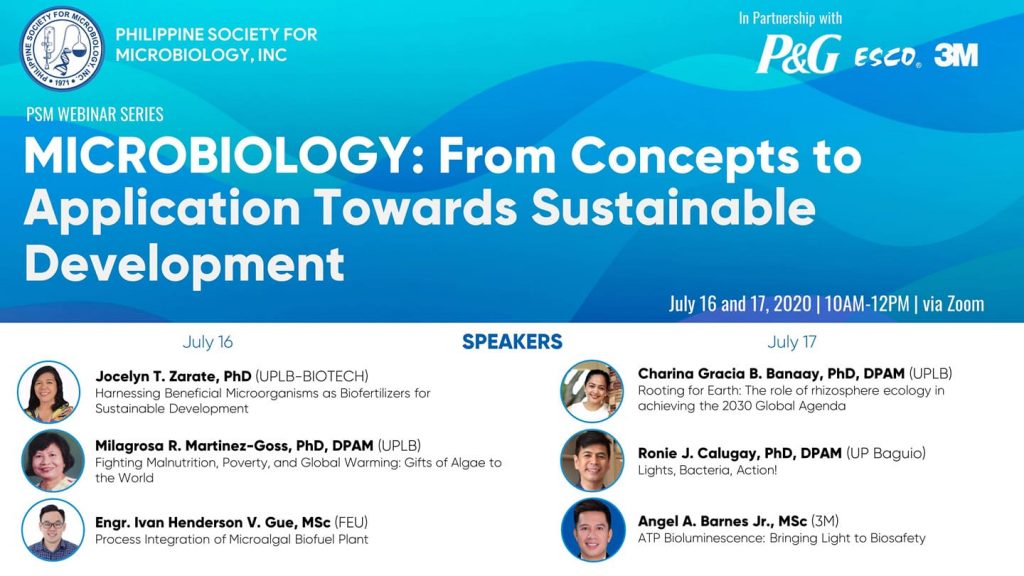 Philippine Society for Microbiology, Inc. invites you to a two-day Webinar series with the theme
"MICROBIOLOGY: From Concepts to Application Towards Sustainable Development" on July 16 and 17, 2020 at 10:00 AM – 12:00 PM via Zoom.
Register by clicking one of the ff:
for the Day 1 (July 16) lectures
https://www.psm.org.ph/psmwebinarday1/
for the DAY 2 (July 17) lectures.
https://www.psm.org.ph/psmwebinarday2/
Please note that slots are
limited and on a first come first serve basis. Certificates of attendance will be given to participants per
day of attendance.