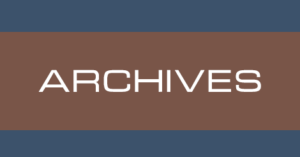 The Cluster 1 Symposium 2008, "Incredible Microbes: More Boon Than Bane," held on November 29, 2008 at the Yakult, Philippines, Inc. Building was one of the well-attended events in PSM history. Gracing the event was Mr. Akira Onose, EVP of Yakult Philippines, Inc. who gave the welcome remarks. (Contributed by Librado A. Santiago, Ph.D., Chair of Cluster 1 Symposium)
The Cluster 1 symposium highlights developments and updates on medical, veterinary, food and basic microbiology as well as microbiology education.  Latest scientific information and trends food and water microbiology and drug discover were presented by experts in the field.  Ms. Rosa B. Mate. Research Institute for Tropical Medicine (RITM) presented a lecture on emerging and re-emerging food- and water-borne diseases in the country.  Dr.Faustino C. Icatlo, Jr., Meisen Pharmaceuticals, Inc., gave an informative lecture on drug development strategies against a Helicobacter pylori.    Mr. Benigno Glenn R. Ricaforte, of Biomerieux and College of St. Benilde discussed the ins and outs of HACCP in food service pertinent to the aviation industry.   Dr. Francisco B. Elegado, BIOTECH, UPLB, gave a lecture  on the interactions of lactic acid bacteria andListeria.  Mr. Gilbert Panabe, Handyware Philippines, Inc. presented an innovation in food safety and control called microthermics.
A first in the PSM cluster symposium history, more than 400 participants attended the symposium.   Participants come from the academe, government agencies, professional organizations, medical and technical personnel, the industry and the student sectors, the latter comprising 30% of the attendance.  In addition, seven new life members and 158 new regular members were inducted.
The huge success of this event was made possible through the generosity of our host and co-sponsor, Yakult Philippines and through the unwavering support of   our partner, Proctor & Gamble, Philippines. (LAS)